The first time I saw a notebook cooler, it looked like a clunky, cheap piece of junk.
A year or so later, I purchased my Dell Vostro 1500, and was introduced to the life of living with medium-rare thighs. (I sit in a lot of places where my work gets done in my lap.)
I learned to live with the pain. To love it. OK, not to love it. To tolerate it.

The sensation did get me thinking, however, that perhaps a cheesy-looking notebook cooler might be worth the dent to my cool-factor. (Because I'm super-cool. Don't kid yourself. You don't know anybody cooler than me.)
NewEgg.com to the rescue with the
BYTECC Aluminum Notebook Cooler Model NC-500 (USB)
: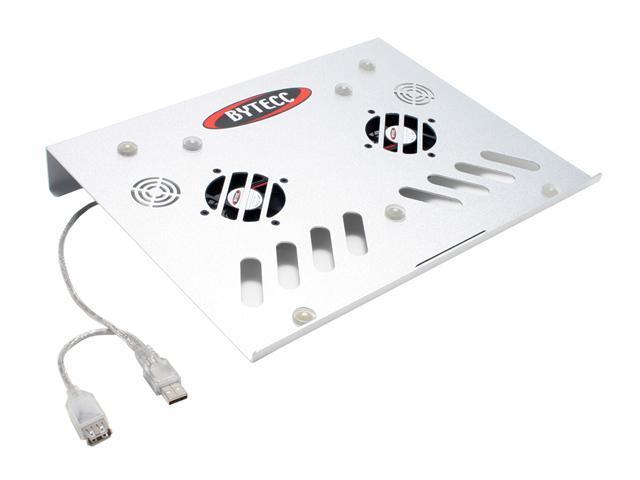 This thing looks reasonably cool, doesn't break the bank, doesn't sound like a jet taking off, IS

lap-comfortable

, and isn't greedy with your USB ports -- the Bytecc is USB-powered with passthrough, so the port is still usable.
Best of all? My notebook is running 10-20F cooler. I kid you not. My thighs are no longer red. My notebook keyboard and underside are no longer warm or hot to the touch. The air coming out the exhaust vents is notable cooler as well. Performance seems smoother.

Definitely a thumbs up.